Long time no see! I've revived this blog to write an entry for
39nineteen
's contest to win a trip to Paris Fashion Week. It's about time I started blogging again; my style has definitely evolved and I feel like it's about time I've started documenting my outfits once again.
I've been experimenting with lots of mixing lately--prints, colors, and styles. For this look, I decided to combine the two styles I love most: soft, pastel, vintage inspired textiles and prints with straightforward, streamlined more androgynous pieces.
Silk floral camisole, Zara
Boyfriend jeans, American Eagle Outfitters
D'orsay heels, Forever 21
Satchel, Phillip Lim 3.1 for Target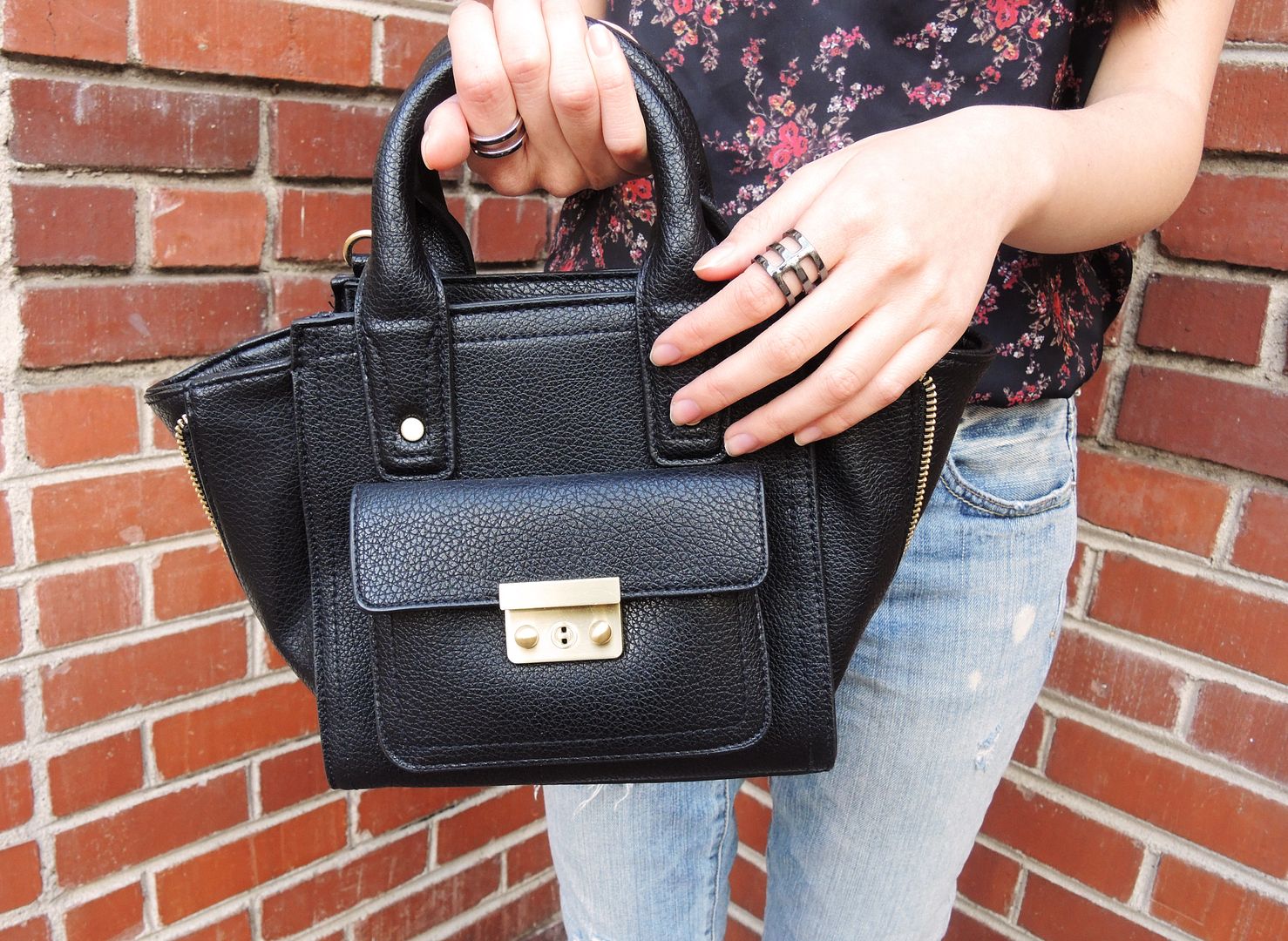 The missing piece to this look is a piece of statement jewelry that captures both aspects of this look, and
Diamondere
has the perfect bold, but simple jewelry that works for many looks. For this outfit, I would choose this beautiful diamond necklace, the
Velisa in 14k white gold
. This pendant is simple yet unique, working for both the feminine and masculine halves of this outfit.
Diamondere
carries a variety of beautiful pieces in many colors and stones, so be sure to check them out!
39nineteen
is a fashion blog that caters to everyone who loves fashion. Whether you're looking for outfit inspiration or a peek into on the fabulous lives of the powerhouse fashion mom-and-daughter team Melanie and Chris (who has met Michelle Obama!),
39nineteen
is definitely a blog to follow. Be sure to like their
Facebook page
as well to keep up with all the news!